Board of Education 2018
graphite, model boat, desk, bowling ball, shackle and chain
63" x 72" 38"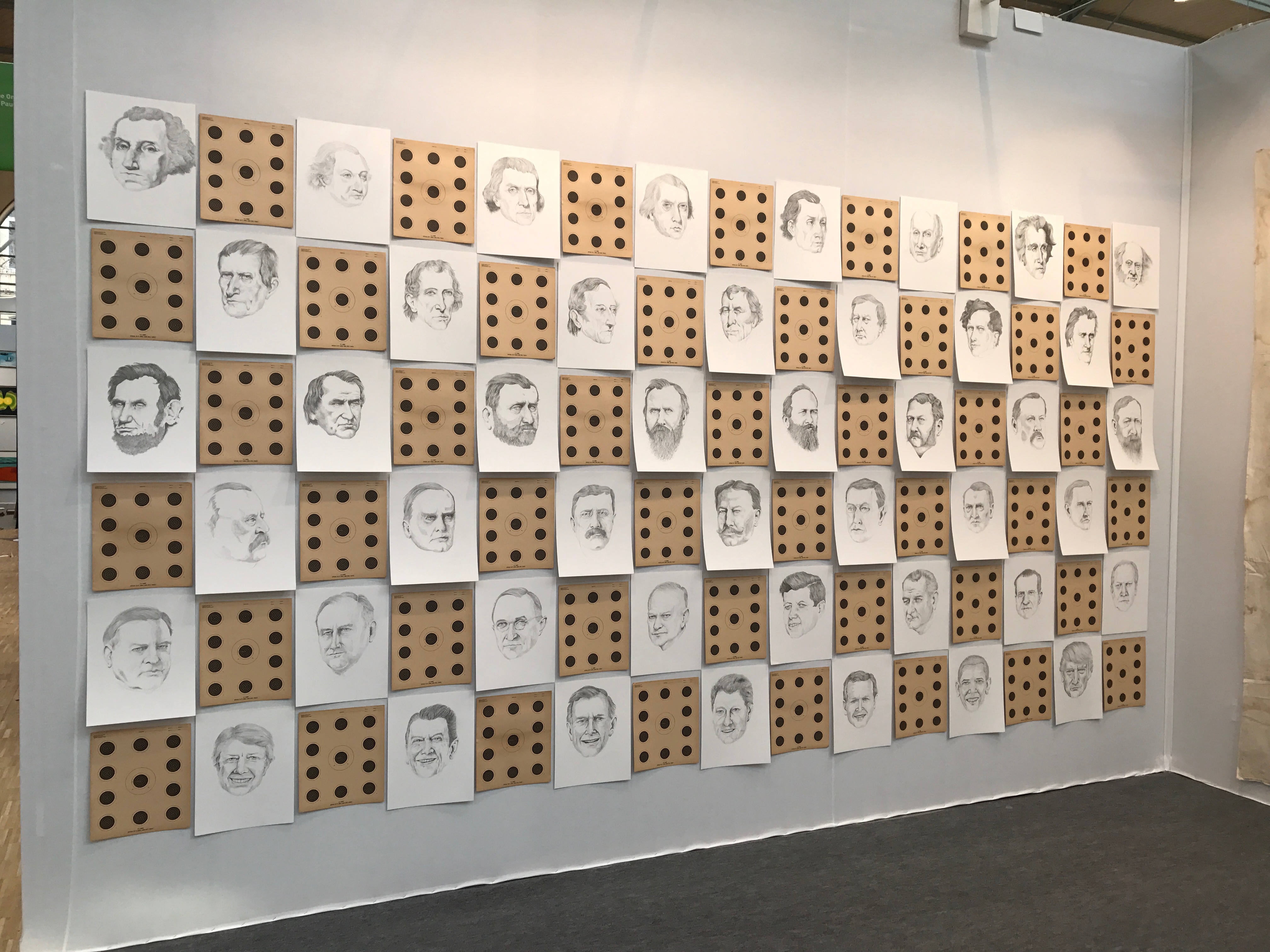 Presidential Suite 2017
Graphite on Paper with US Army Targets
66 in. x 164 in.
Drawing Now Paris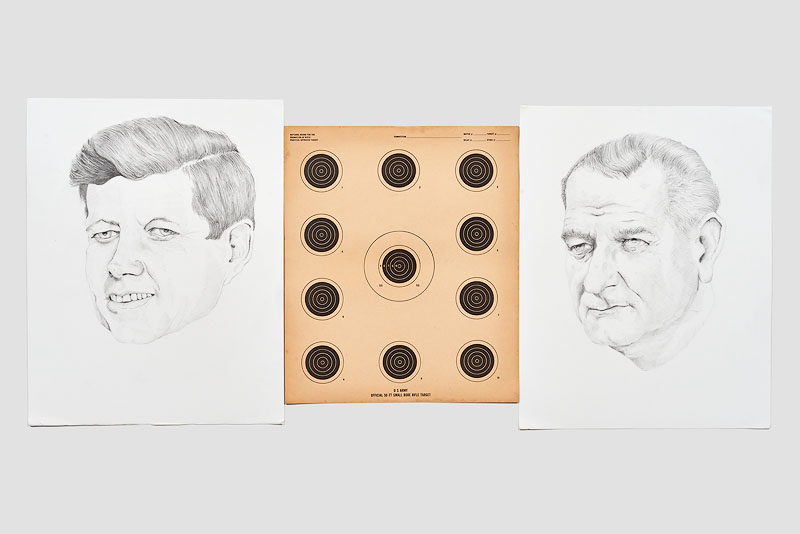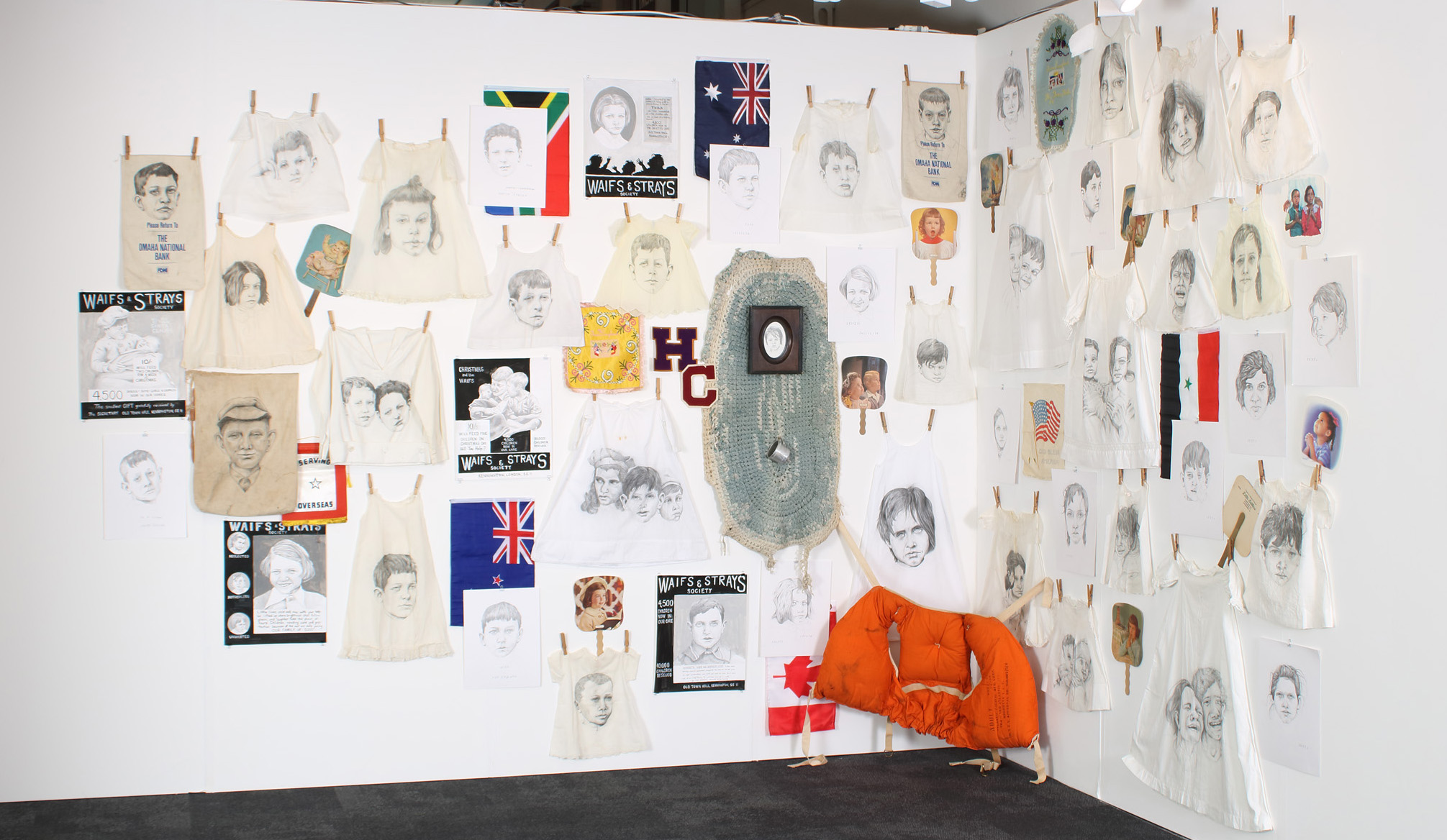 Lost Voices 2017
Graphite on various objects
Dimensions variable
London Art Fair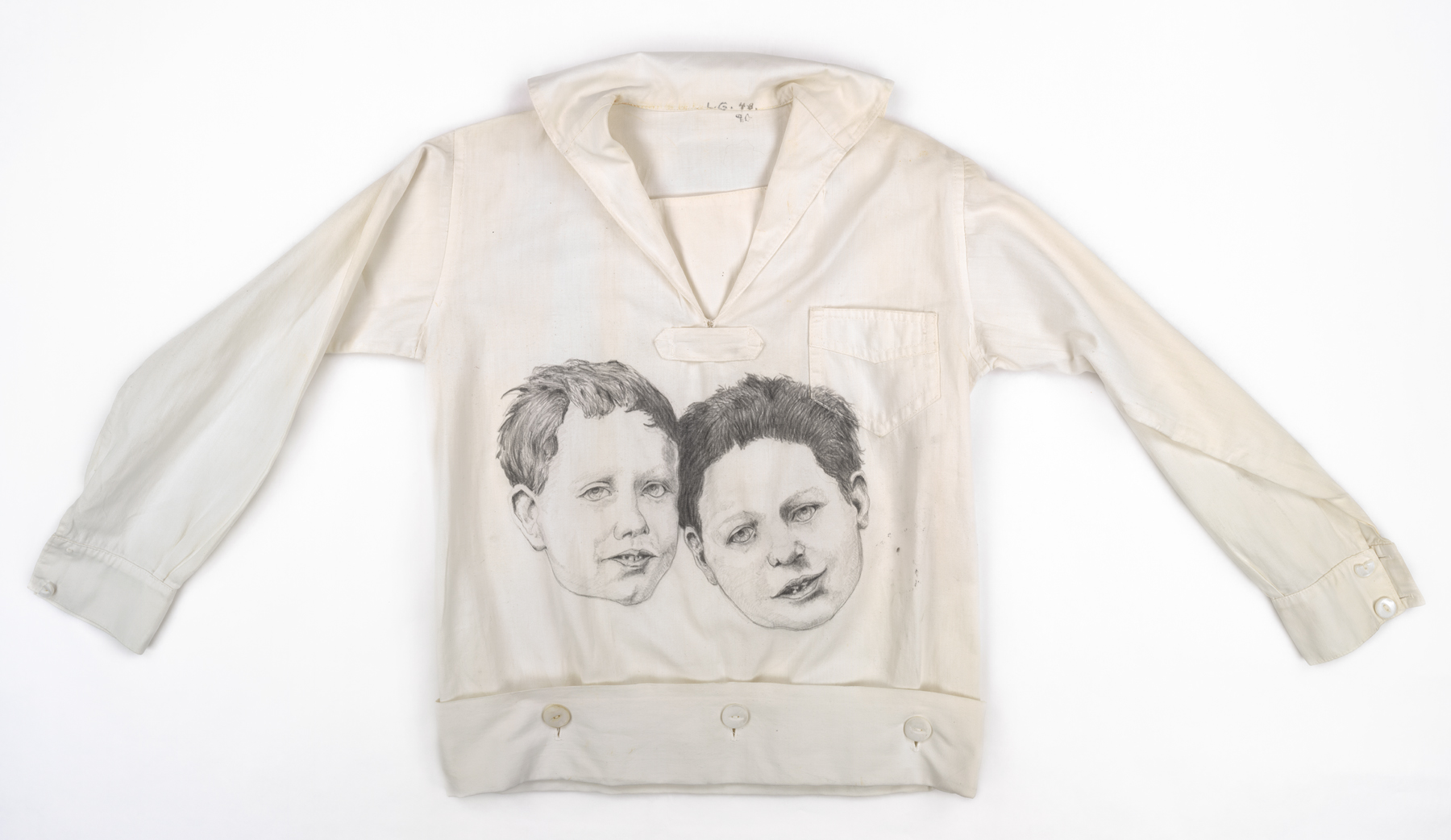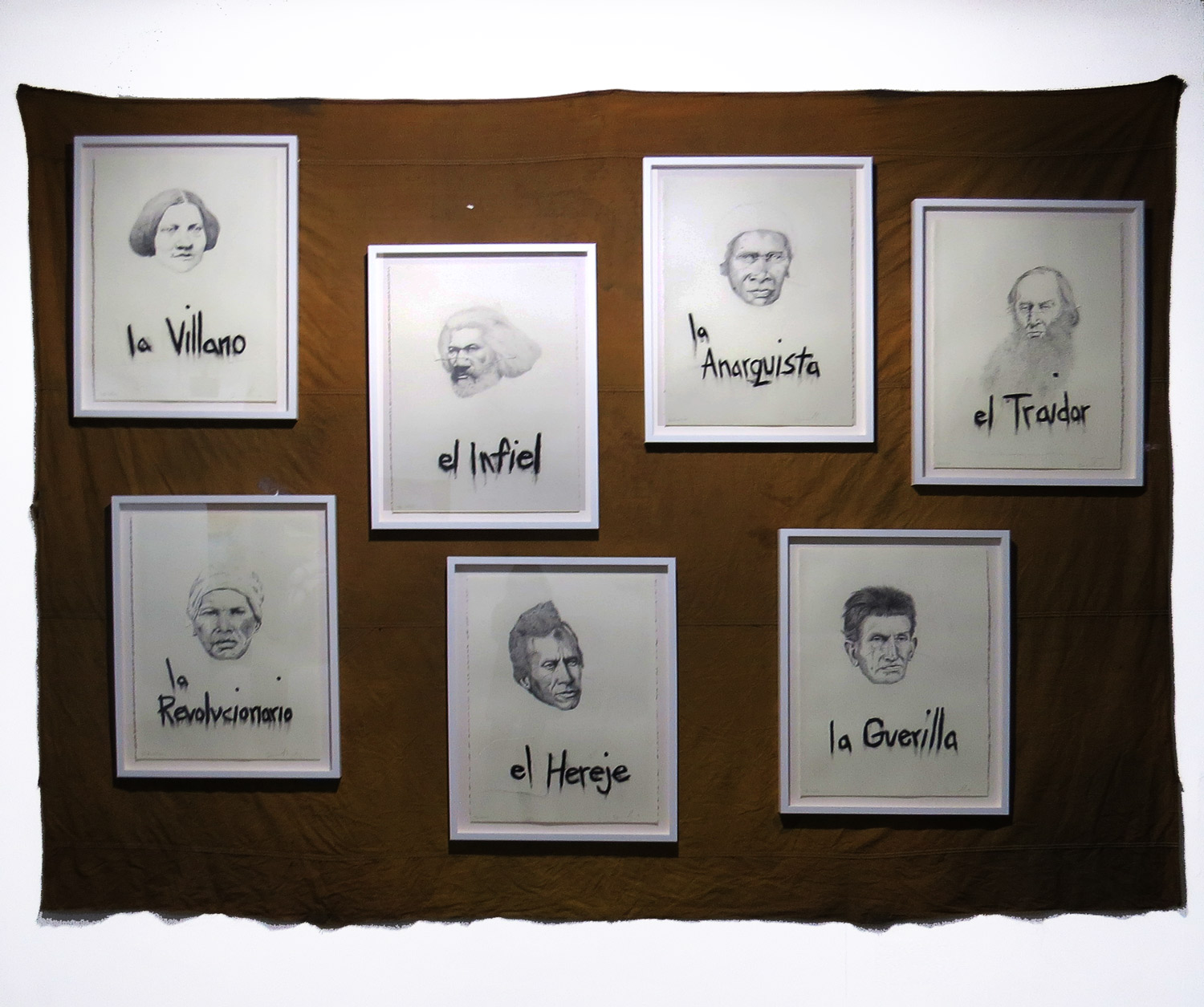 The Gang of Seven 2016
Graphite, charcoal, collage on paper installed on vintage Boy Scout Tent
Dimensions variable
overall 120 in x 140 in.
Ponce & Robles Madrid Spain Feb 2016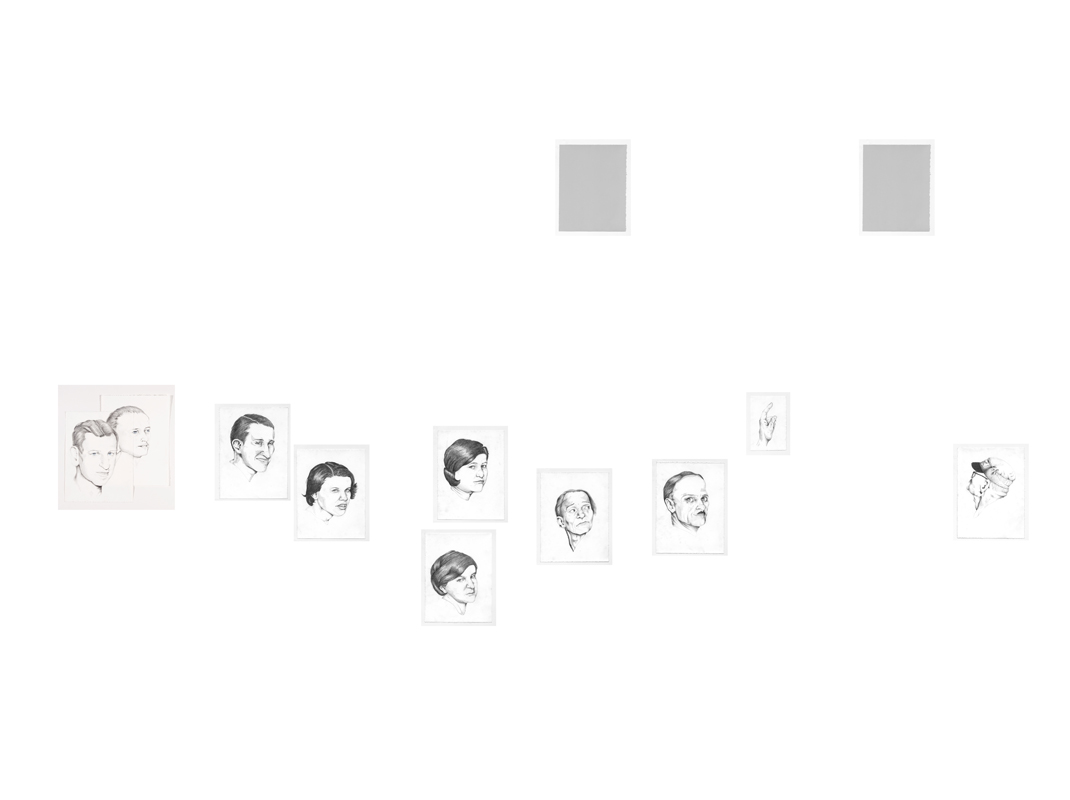 C
Crowd Source 2015
Graphite on Paper, Eleven Individually Framed Elements
80 in. x 126 in.
Collection 21c Museum, Louisville, KY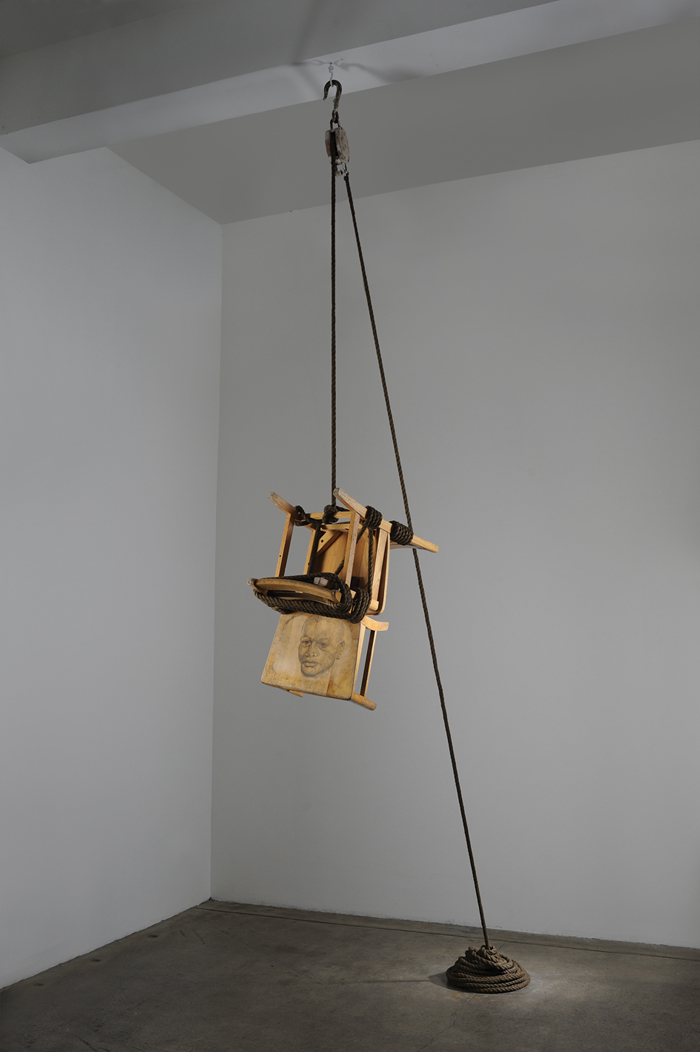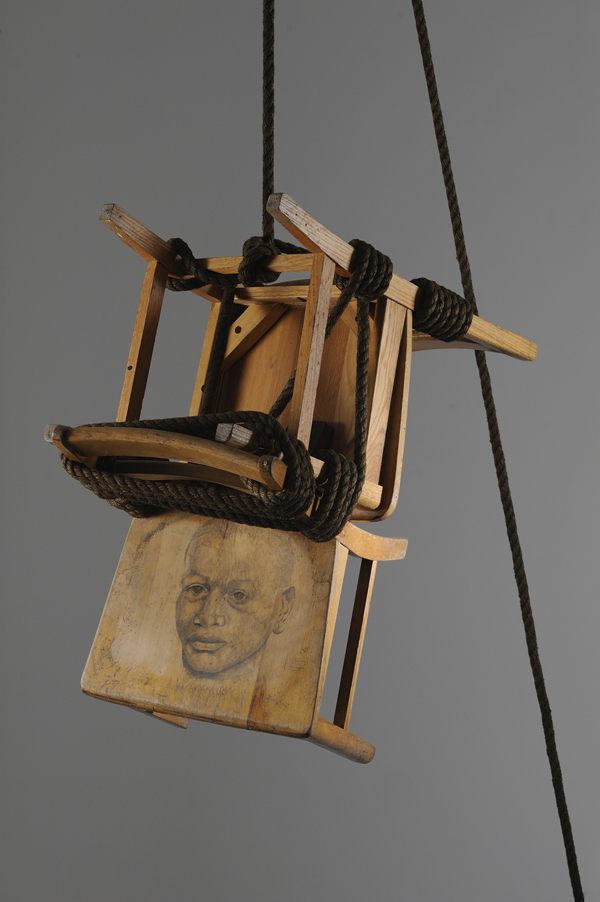 The Ballad of George Stinney 2013
Graphite in Vintage Wooden School Chair, Rope, Bible, Pulley, Weight
Dims Variable
Collection 21c Museum, Louisville, KY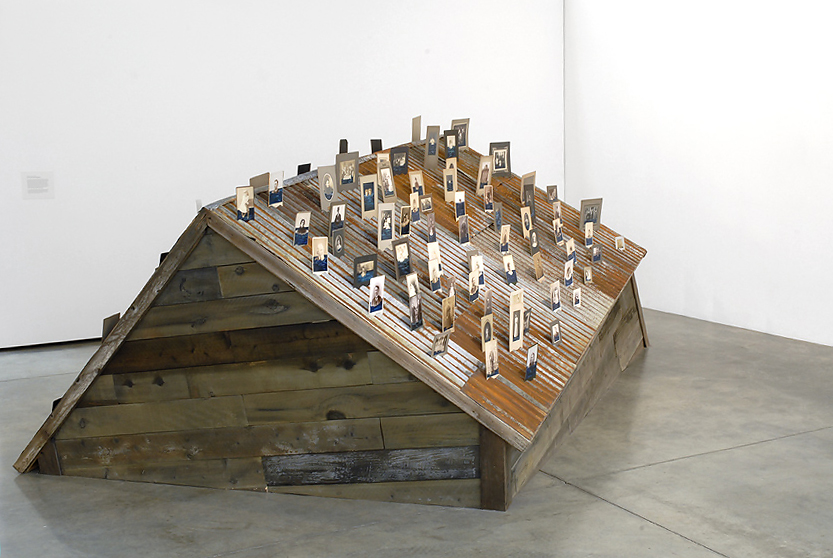 The Great American Let Down 2009
Wood, Tin, Vintage Cabinet Cards and Acrylic
98 in. x 144 in.
Private Collection San Francisco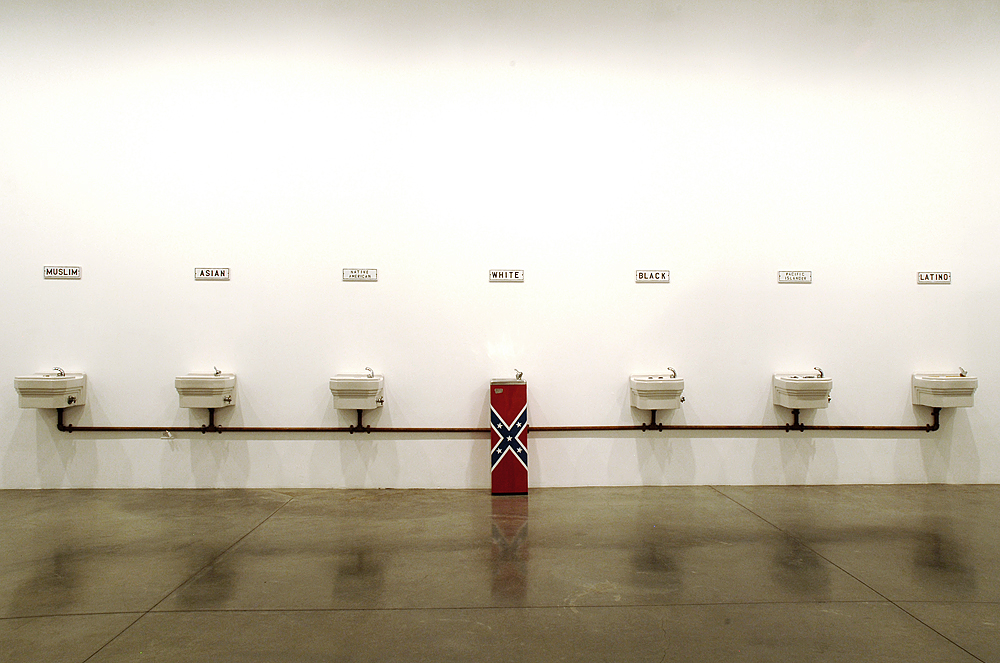 Well Division 2009
Vintage Drinking Fountains, Plumbing Pipes, Auto Paint,Acrylic, Marine Urethane, Wood
80 in. x 318 in. x 14 in.
Otis College of Art and Deign Los Angeles, CA 2009
Collection 21c Museum, Louisville, KY