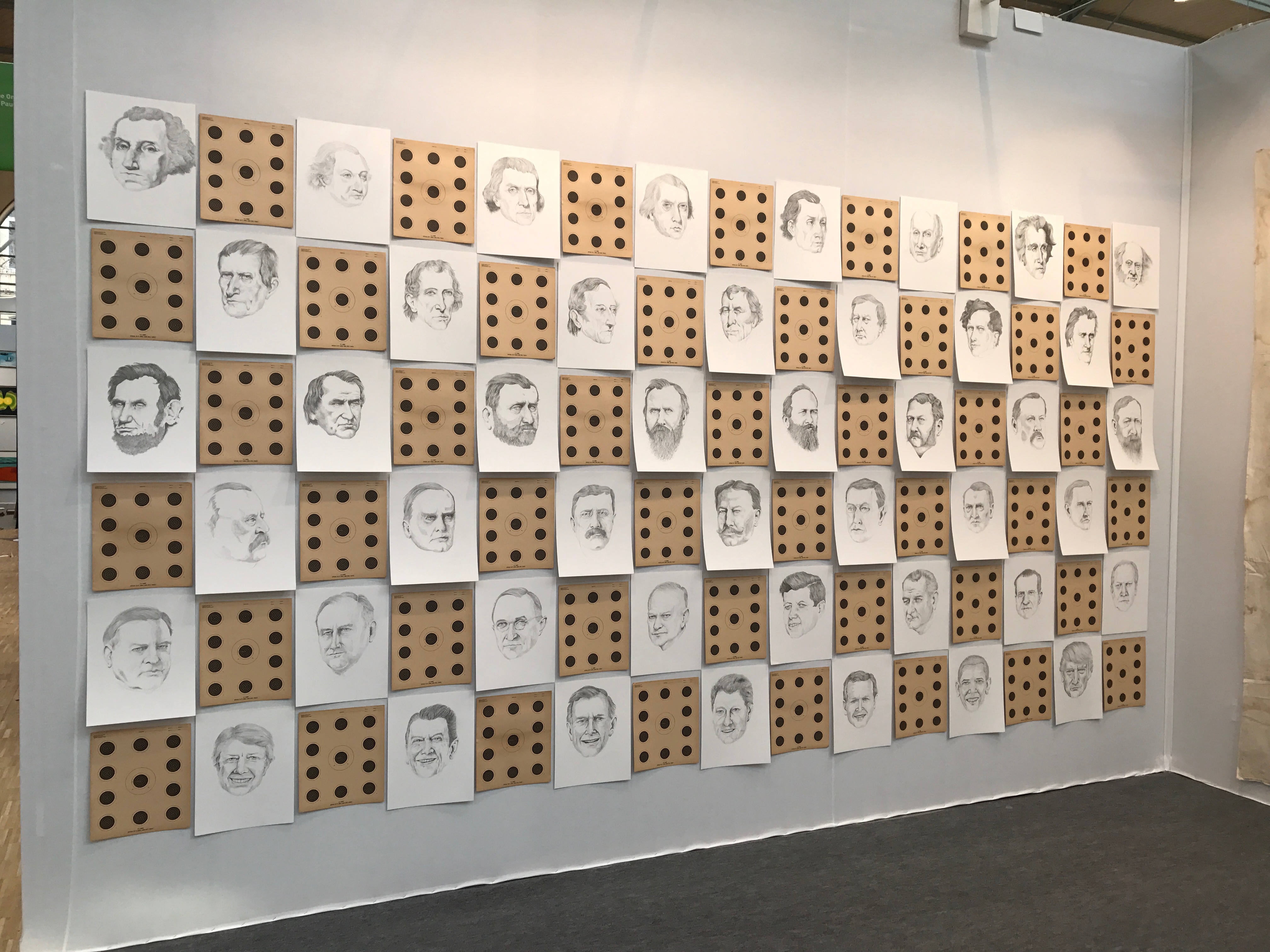 Presidential Suite 2017
Graphite on Paper with US Army Targets
66 in. x 164 in.
Drawing Now Paris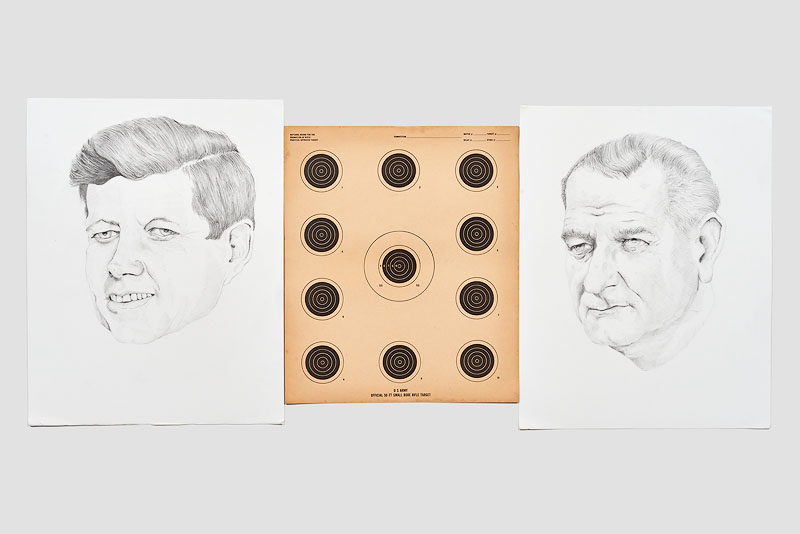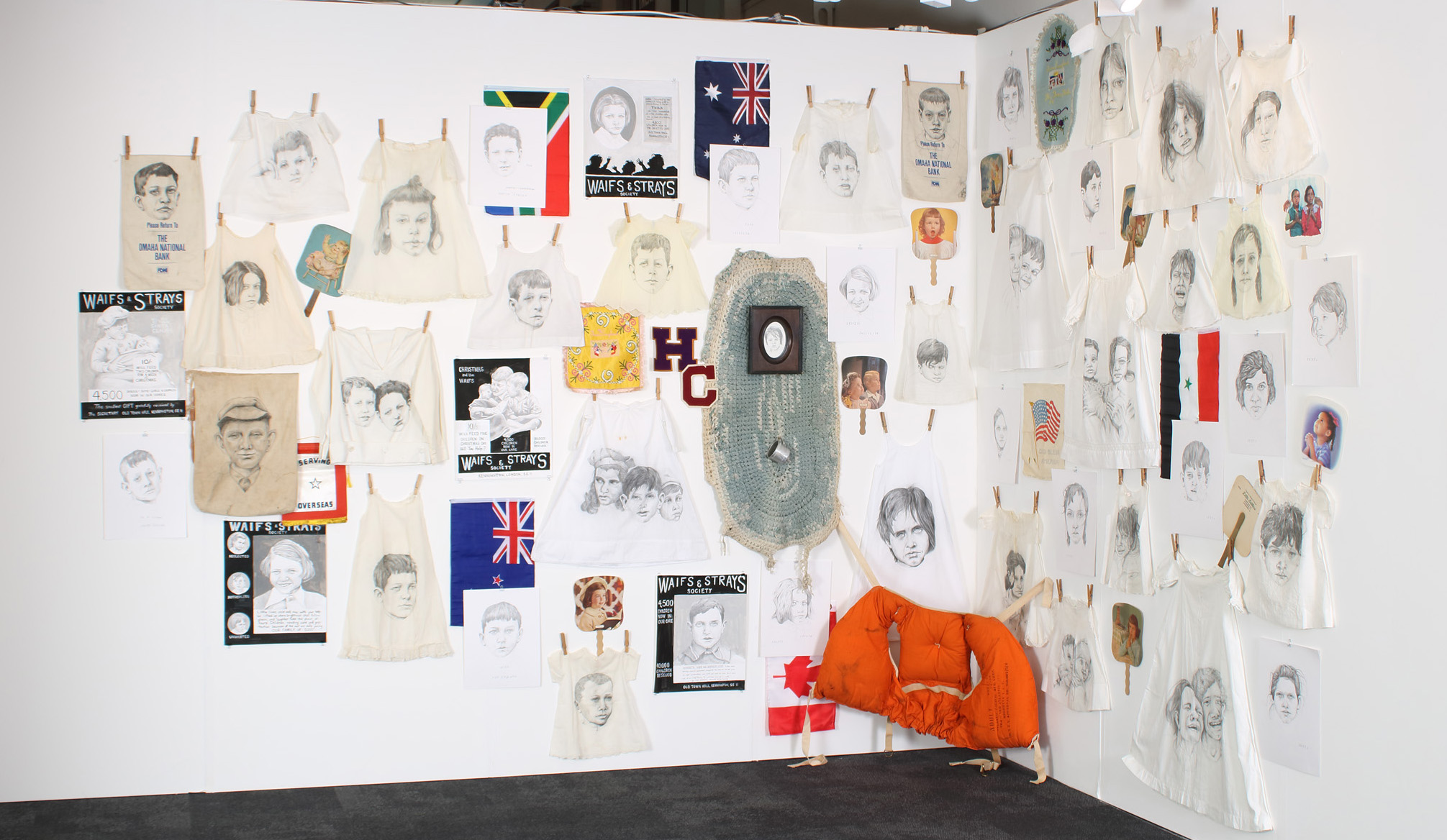 Lost Voices 2017
Graphite on various objects
Dimensions variable
London Art Fair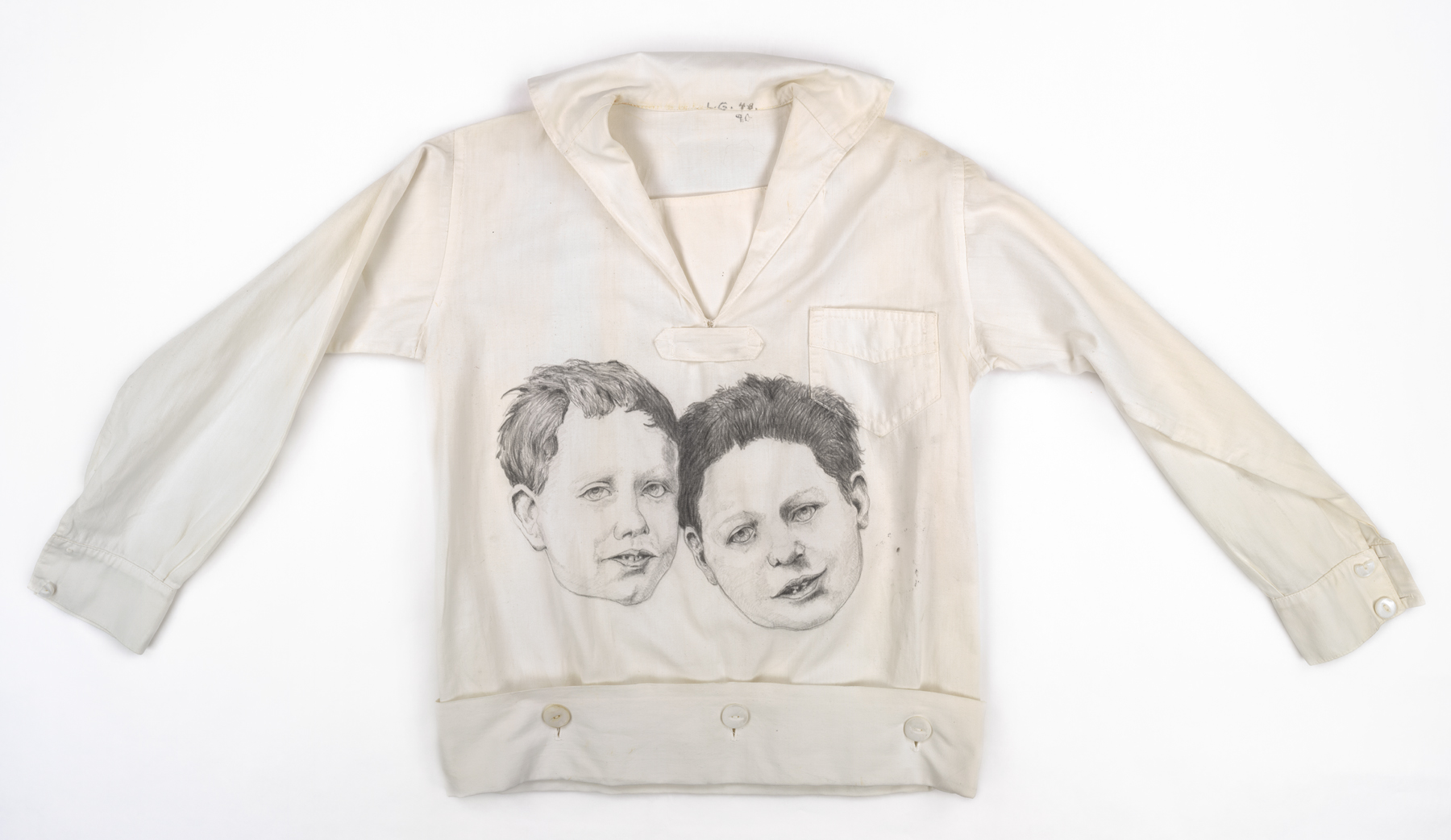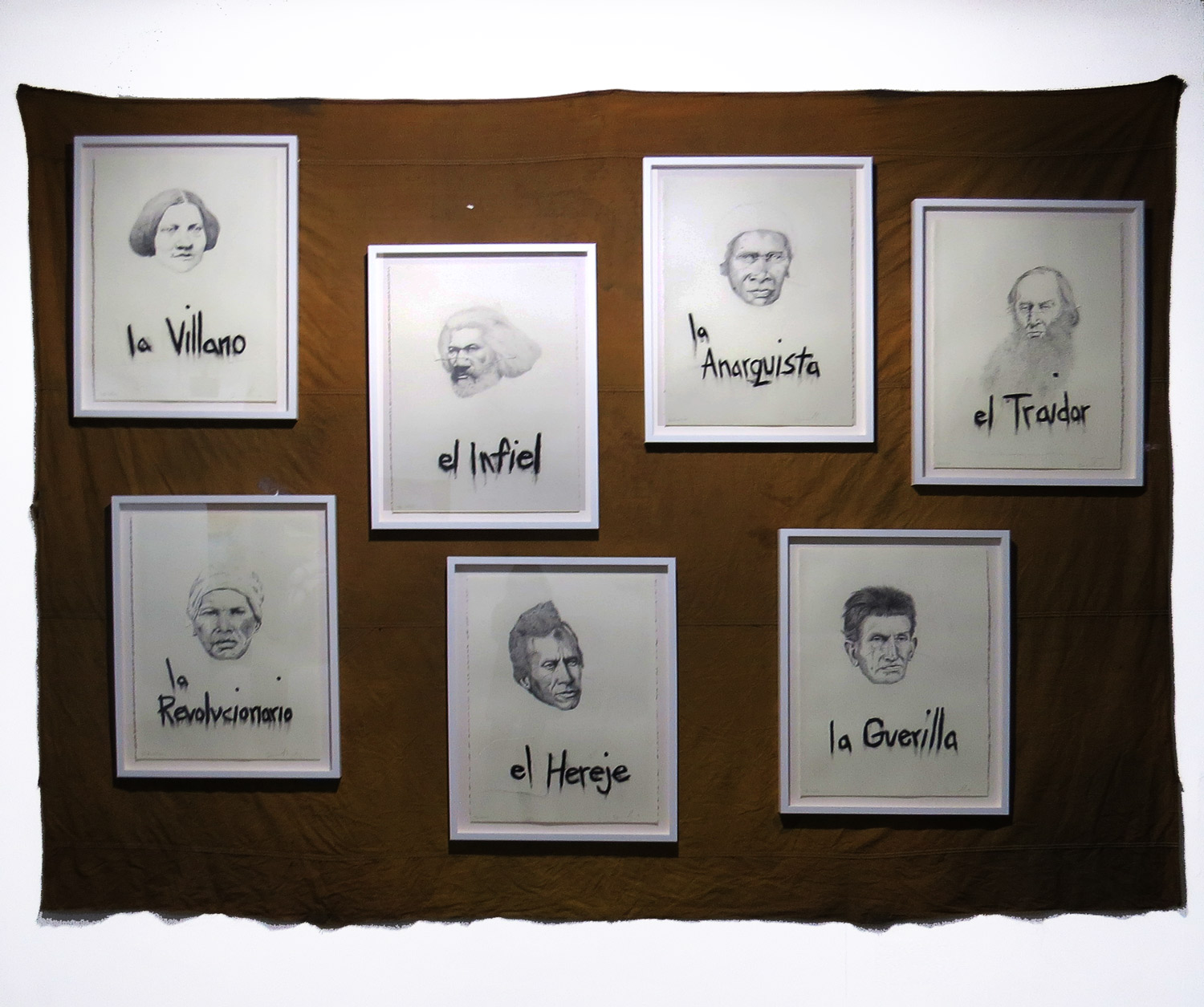 The Gang of Seven 2016
Graphite, charcoal, collage on paper installed on vintage Boy Scout Tent
Dimensions variable
overall 120 in x 140 in.
Ponce & Robles Madrid Spain Feb 2016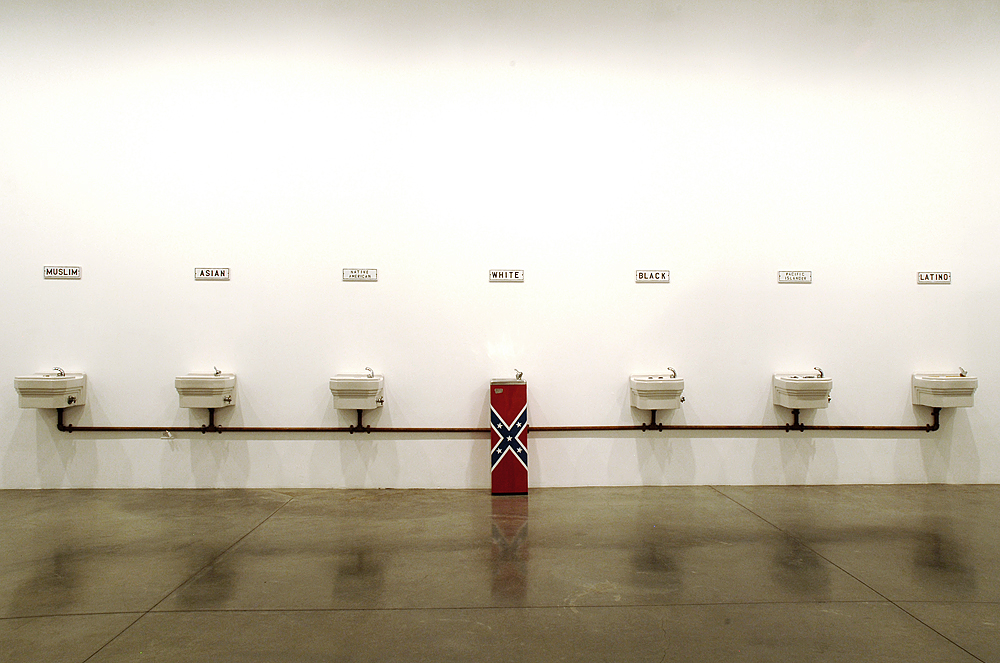 Well Division 2009
Vintage Drinking Fountains, Plumbing Pipes, Auto Paint,Acrylic, Marine Urethane, Wood
80 in. x 318 in. x 14 in.
Otis College of Art and Deign Los Angeles, CA 2009
Collection 21c Museum, Louisville, KY